Case Study:

Developing a Magento eCommerce Solution for a Global Enterprise
Develop an e-commerce solution for a well-known US-based international client

Create a localized e-commerce website, develop UX features, roll out the fully-developed site in 4 months
300-400% increase in sales

Apply the tried and tested solutions onto new localized e-commerce websites in 15+ countries
Magento eCommerce Project Introduction
At Shinetech, we do our best to put our developers first and instill in them a framework that they can use to bring value to our clients. That is why our development teams, no matter how large or small, bring extraordinary results to businesses we collaborate with. We took this approach when developing a Magento-based e-commerce solution for a global enterprise from the US IT industry.
The client was looking to build a localized e-commerce website for its Asia Pacific locations. Our developers approached this project and proposed solutions that would later exceed the client's expectations. This first website using our solutions saw a 300-400% increase in sales and revenue after just four months of development and a successful release. We then planned to mirror the results for fifteen websites spread across other regions around the globe.

How did this all come together? In this case study, we will demonstrate how Shinetech developers and our unique approach were able to realize these amazing results.
The project's
development phases
Considering the critical development schedule, the scope of the project, as well as the time needed to transition the project over to our team correctly, Shinetech experts concluded that it would be much more beneficial for the client to split the project into two phases.
Phase 1 – build the first localized website using Magento
During the initial free 1-week consultation and exploration meetings, our developers set a goal to understand the client's needs and expectations. Through this 1-week consultation, we try to get as much information as possible on the client's needs and expectations so that we understand better what they are looking for. After they gathered enough information from the client, our team was now able to put forward a feasible solution based on Magento that was future-proof as well as scalable. We were confident that this kind of solution would be a perfect fit for the client, and it was after the results came in.
The client was happy to proceed with our proposed solutions. Since it was an e-commerce site, we incorporated 
in-depth UX analyses 
into our solutions in order to register the areas that we could potentially improve further. We also closely collaborated with the client to get a deeper and more comprehensive understanding of their business so that we could deliver market-leading solutions. These custom-tailored solutions would fit them and their customers perfectly.
Within four months, Shinetech successfully launched a brand-new e-commerce platform for the client's Chinese branch. The results our development team brought far exceeded their expectations and created extraordinary value for them and their customers. The client was genuinely impressed by our work, professionalism, and reliability.
UX optimization to differentiate the client from the competition
When developing the new site, our developers heavily focused on user experience and on improving the customer journey. This approach proved to be essential for the client's success, as the results showed a 300-400% increase in sales. Shinetech team proposed, developed, and implemented several solutions for this purpose, backed by continuous customer collaboration, tests, and real-time updates.
1) 

Intelligence Guide
In order to improve the users' shopping experience and implement a significant customer segmentation process, we designed a shopping guide AI applet to distinguish between an enterprise purchaser and an individual buyer. The applet contained a simple yet effective questionnaire that is used for data collection, improving the cost-effectiveness, and integrating products and services up to a certain degree.
2) 

Click 

and 

Collect
This function provides an option for the website users to make an online purchase, but collect it locally. The users identify the local stores via an interactive map, so they can choose the most convenient store in their vicinity where they'd like to pick up a product. This feature drastically reduced the transportation costs for the merchants while also providing them with more resources to focus on advertising their products and improving brand awareness instead.
3)

Omnichannel Repo
Combined with our client's procedures, we designed an online quote and offline trade function for the platform, so that we make sure the merchants' repo services for specified products are running as intended.
4)

Pre-purchase
Users can pre-purchase products that are on sale but are temporarily out of stock. Users will receive an email or SMS notification when the product has been dispatched and process the payment.
5)

Auto Restock
We implemented this feature for recurring, periodic products. It triggers a notification when the volume of available products is lower than previously set. This way, the system itself starts the replenishing process based on the collected data.
Best Global Commerce Expansion
What better way to showcase how much the client's e-commerce platforms were successful than claiming a prestigious place at one of the world-renowned awards programs? In early 2019, our Shinetech Magento team was nominated for the 'Best Global Commerce Expansion' award category. Four team members traveled to the ceremony in Las Vegas to attend the awards event MagentoImagine2019 hosted by Adobe. It was an excellent opportunity to showcase how supportive we are of our clients' success.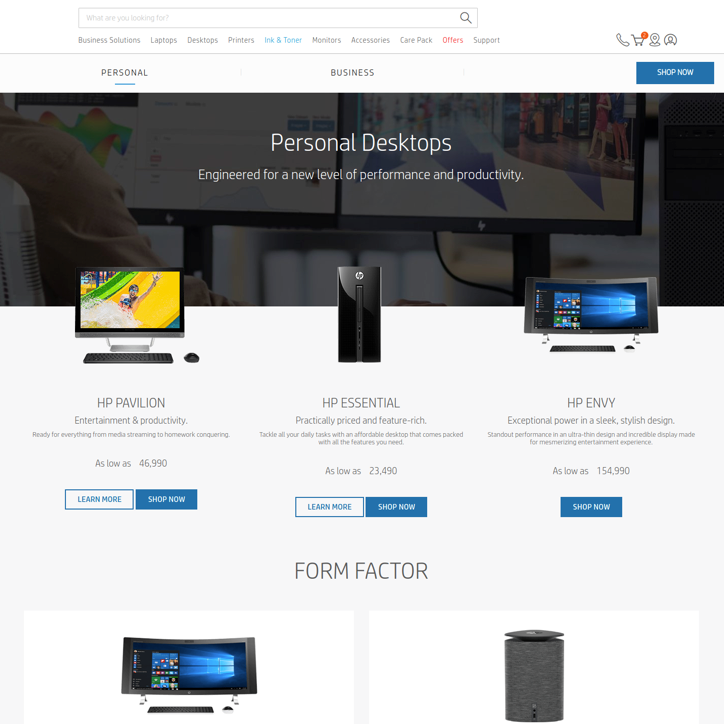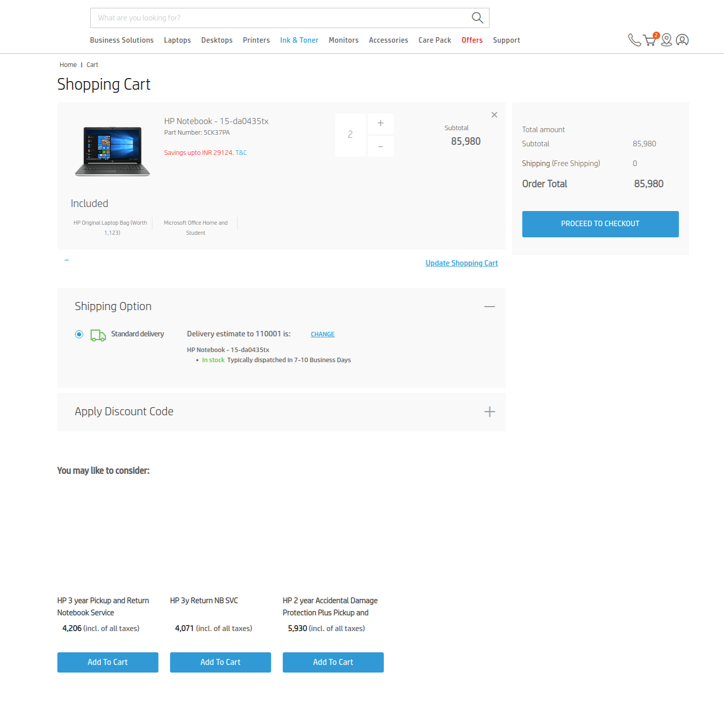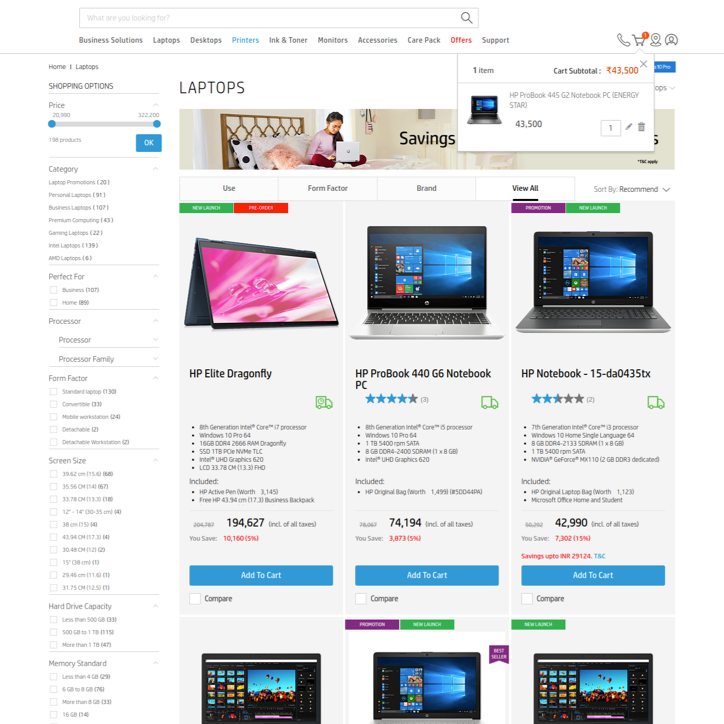 Phase 2 – apply the proven solutions on e-commerce websites in 15+ countries
Before phase 2 got off the ground, the client had already witnessed how well Magento solutions worked and how much the localized Chinese e-commerce website grew. So, they decided to proceed with implementing the Magento solutions on their other global e-commerce platforms. Having seen the expertise Shinetech developers brought to the table, they also agreed to appoint us as their primary e-commerce solution provider. We immediately knew what we needed to do to replicate the massive success of the Chinese localized site. The key was not to simply reproduce the original site but to adapt our solutions to the client's demography, location, and internal admin processes. This situation, in turn, brought different challenges – overcome the difference in time zones, the differences in cultures, and language barriers. To overcome them, we:
Sent our technicians to work with the client onsite. We understood that occasional onsite support had a significant effect on the project's progress and delivery quality.
Worked on getting customized solutions to meet localization needs in various countries and on bringing the latest technological breakthroughs in the e-commerce field.
Set up DevOps service, automatic tools, and environment.
Applied the latest technologies in the eCommerce field, including but not limited to Magento.
We introduced technical support who can speak English, Spanish, Portuguese.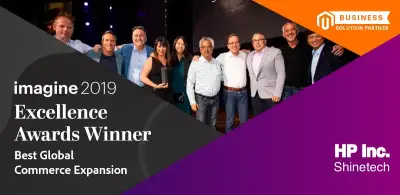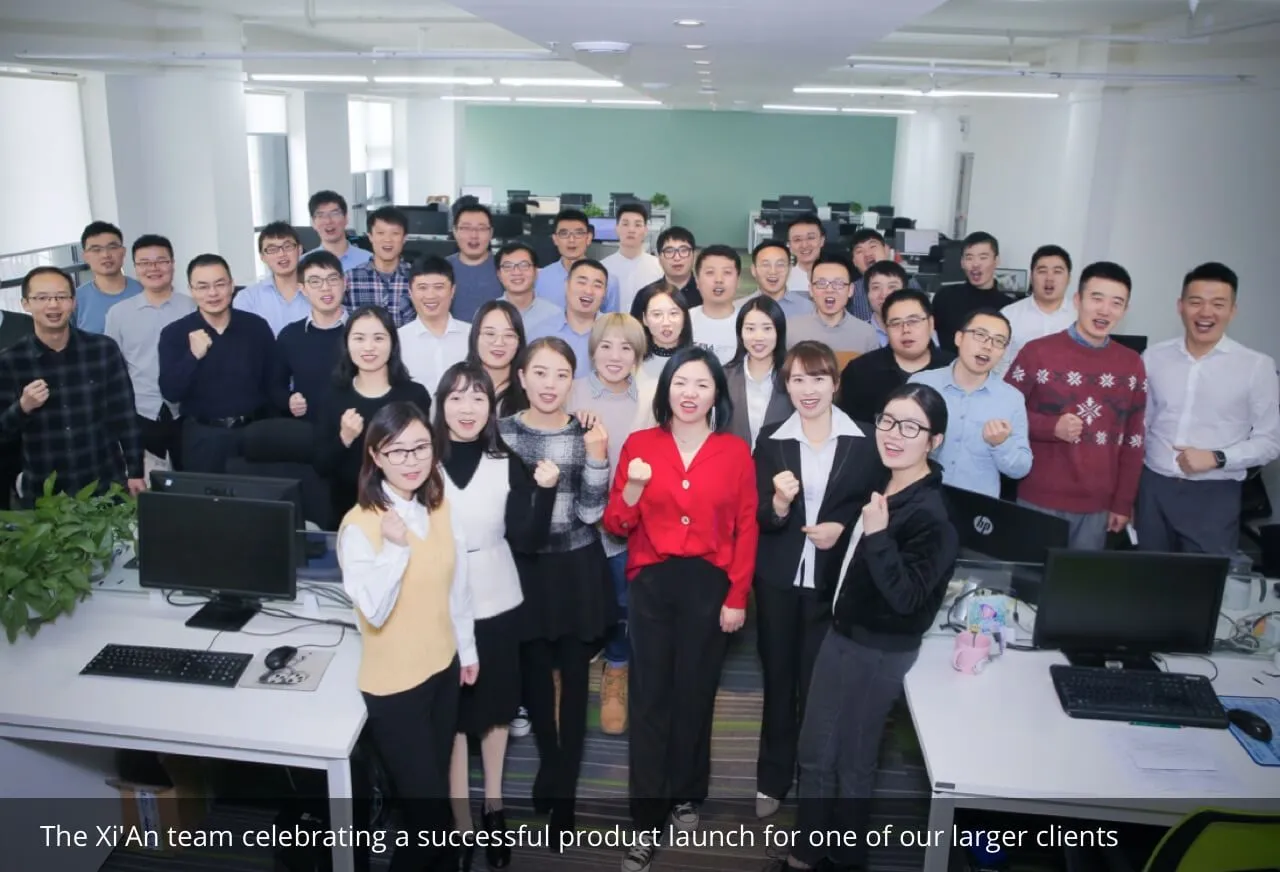 Coincidentally, several developers that were working on the initial website rose through the ranks and became project managers, team leaders, and head developers. Having themselves reached the state of self-management, they now had a goal to create a productive environment for newer team members so that productivity, efficiency, and quality remained high and so that new team members can quickly get to the self-management state.
As a result, we turned the 'impossible' into reality! Shinetech successfully launched all fifteen websites worldwide in just three years and assembled a team of forty self-managing experts working full-time on the project, all of which are still collaborating with the client in improving, maintaining, and updating the websites.
The team responsible for the success of such a large e-commerce project started small. However, as the developers proved their capabilities to consistently deliver services with a high standard and already having produced a fully functional local website, the client decided to expand the project. As a result, the client saw massive success from launching fifteen worldwide platforms within just three years. Since our developers became a crucial part of the client's success, all forty team members have continued to work on the e-commerce platforms full time.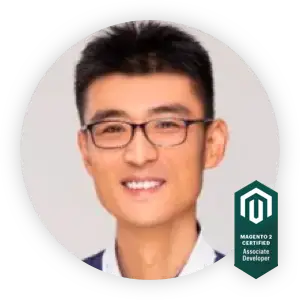 Team Leader: Jason
Jason is a senior development engineer with twenty years in software development across different industries. He is familiar with multiple development languages and technology applications, and he provides optimized technology implementation solutions.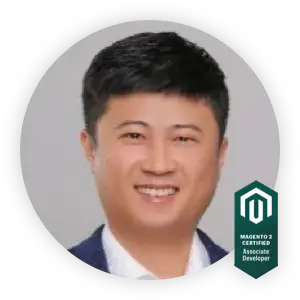 Roger is a development expert with many years of experience managing projects. He offers a unique insight when providing software services for customers. Now he is the core leader helping the team increase cohesion and self-improvement.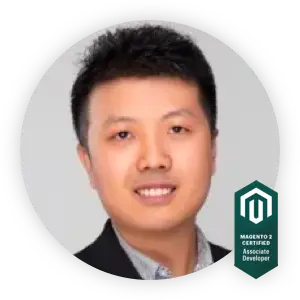 Jeremy has steady perseverance and endurance. While helping the client roll out their platform in Latin America, he maintained a positive work attitude. He provided high-quality, timely service with his rich experience in third-party technology docker projects.

Together with the client, Shinetech built a 36 + person team of experts to develop this ecommerce web portal
Need to build a robust Magento website?
Contact us!
Cookies on Shinetech Software Websites
We use cookies to ensure that we deliver the best user experience on our website. If you continue proceeding the website without changing the settings, we assume that you are happy to receive all cookies on the Shinetech Software websites. However, you can always change your cookies settings at any time. Shinetech Privacy & Cookie Policy