Case Study:

.NET Resource Management System
Increase our customer's efficiency on a global scale
The

two-part solution by Shinetech:
Develop an app in the .NET framework and utilize agile methodology to bring the project from management to self-management
the product delivered in 6 months, long-term collaboration, the dev teams remained unchanged
How an international collaboration brought 
new solutions

 to the Fortune 500 energy and transport industry

In our .NET case study, you'll be able to read about the unique resource management system Shinetech and 1eEurope created. The system is still in use after many years, and it is now supporting more than 4000 users worldwide. In order to future-proof the system to better address the customer's long-term needs, we added advanced functionality and built-in features. These features make it possible to quickly and easily update the system per the client's needs. Our experts have continued to collaborate with the teams from 1eEurope, and we all work together to maintain the system, it's various functions, and applications. What started as a short-term business collaboration has transformed into a long-term working relationship that has also created deep, meaningful partnerships between Shinetech and 1eEurope.

 

Having seen the massive value Shinetech experts brought to the project, 1eEurope decided to continue our collaboration. For the past ten years, we have been working together with 1eEurope to maintain the system, roll out the new features, and improve it further. A high standard has been maintained by our four developers who work on the system to this day.

Alex Plasa

 Executive Manager,1eEurope (Switzerland)
"What keeps us coming back to Shinetech is their ability to deliver high-quality development, hassle-free communications and excellence in problem solving. We know that we can depend on them to provide the right resources and expertise for the task at hand. We consider Shinetech to be the professional outsourcing partner for our development needs—no matter how big or complex the project."
Who is the 
Client?
1eEurope is a Swiss business and IT consulting company that develops and implements IT solutions that help streamline operations, reduce costs, and improve overall productivity. They were established in 1990 and have a rich history of solving very complex IT projects, which range from consulting to designing, developing, implementing, deploying, and maintaining systems.
1eEurope's

 Background

The company is also a Microsoft Gold Partner, bringing and maintaining the highest standards in Microsoft technologies. Consequentially, they are an industry-leading provider of SharePoint and Microsoft technologies. They have 50 employees and have completed more than 250 projects so far.
How to Increase Efficiency on a 
Global Scale
1eEurope was looking for a remote software development team that would assist them in developing and customizing a comprehensive global resource management solution. This solution was needed for a French-based Fortune 500 company coming from the energy and transportation industry. They needed a more efficient way of managing the operational resources necessary for delivering their services on a global scale.
Even though 1eEurope had the business expertise necessary for this task, in order to complete it, they required knowledgeable developers to complement their existing teams. That is where Shinetech experts came into focus.
The Two-Part 
Solution

 Proposed by Shinetech
Process large data for power plants construction projects
Working together with 1eEurope, Shinetech formed a 
10-person team of experts
 who came up with a plan to fully develop a 
.NET 2008 application
 with strong logic processing abilities designed 
for large SQL Server databases
. This solution allowed the company's global resource management system to manage its data effortlessly and made it possible for 1eEurope to optimize global resource allocation for the company's supply chain and business operations. It took us only 
six months to complete
 this project. The reason behind this quick execution was the precise collaboration between 1eEurope's local team, which was in charge of examining the Fortune 500 company's business requirements and Shinetech's remote team in charge of developing the software solution.
From management to self-management
Our team worked closely with 1eEurope's project management leaders to complete the project. An agile collaboration approach helped to streamline the IT development process, which in turn resulted in a 
highly efficient, flexible, and adaptive program
 that reduced bottlenecks and was very responsive to changes in the customer's business. The ongoing team collaboration and communication between Shinetech and 1eEurope was maintained on multiple channels – through email correspondence, video calls, messaging and on-site visits.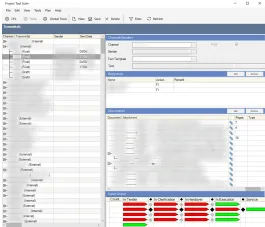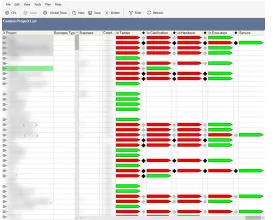 The 
10-member Team

 that Made the .NET Project a Success

These people are the reason why the project was completed in only six months. And, to illustrate just how much our clients valued Shinetech's expertise – out of the original ten people working on this project, four are still working part-time on it, assisting with rolling out new updates and maintaining the system we built together.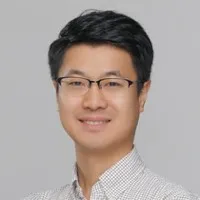 Project Manager: Russell Yu
Russell Yu worked as the project manager and lead project developer. His current position is project director, where he is in charge of project procedures and methodologies that focus on improving project delivery, quality, and performance.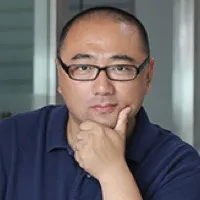 System Architect:

 Paul Wang
Paul is currently working as a senior architect, specializing in CRM and ERP industries. He worked as a system architect for this project and was one of the key developers. He was also responsible for the overall technical direction of the project and for updating the existing systems.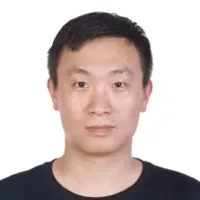 Key Developer: Terry Shi
Terry was the lead developer responsible for the design implementation and the development of critical modules. He is an experienced scrum master and specializes in database architecture.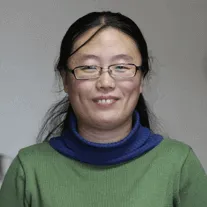 Quality Assurance:

 Sunny Sun
Sunny was not only in charge of quality assurance of the project, but she also worked as a business analyst. Sunny has formidable experience in several automated testing frameworks.

+6 .NET & SQL Server Developers
Together with the people from 1eEurope, Shinetech built a 10-person team of experts able to tackle the challenge and provide a solution for how to process large SQL database servers effectively.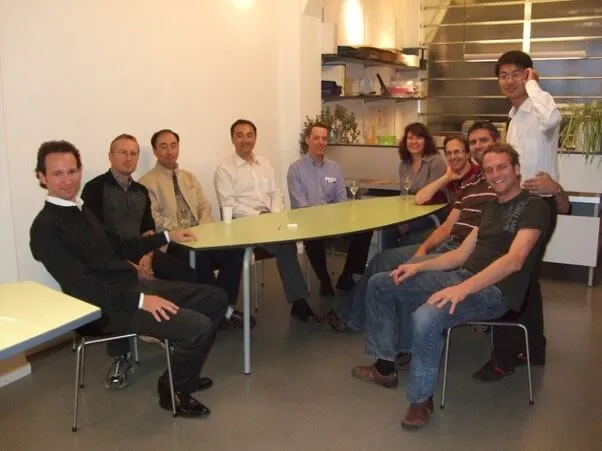 The client flew out meet the whole team in our Beijing office for a 1 week product workshop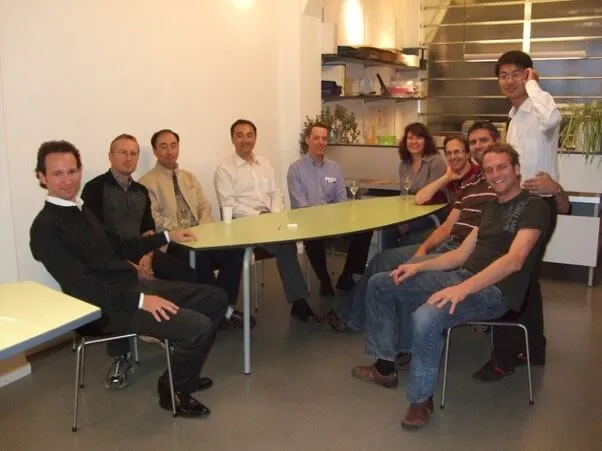 Our senior team flew to Switzerland to meet the clients in their headquarters
Do you need dedicated developers to help you with your .NET project?

Contact us!